4 tags
Out of Fashion contributors Johannes Reponen and Pihla Hintikka have both written for the new bi-annual fashion publication SSAW. The first issue is out now!
4 tags
4 tags
3 tags
3 tags
6 tags
3 tags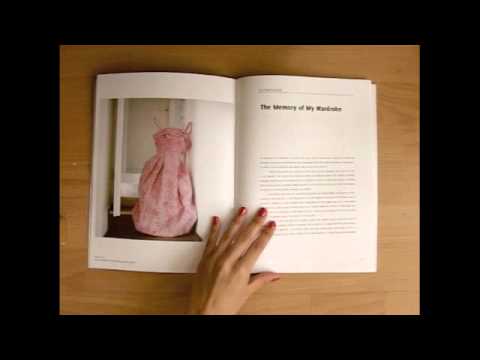 3 tags
"Is fashion only superficial and following it a complete waist of time?"
– Read Marttiina Utriainen's opinion on the subject in the article, Fashion Belongs to Everyone, that she wrote for Out of Fashion and tell us what you think.
Merry Christmas and Happy New Year to all our supporters - thank you for this year, it's been absolutelty fantastic!
9 tags
4 tags
4 tags
"And now, there are only me and the photographer. We don't know where..."
– Read the the short story, The Shoot, by writer, model and Elle Finland-blogger Pihla Hintikka  in Out of Fashion, available in Helsinki, Stockholm and Berlin.
7 tags
Suvi Saloniemi, who wrote the piece Contemporary Art and Fashion - Unallied for Out of Fashion, is resident DJ for Monki during November. Suvi is the creative director of the imaginary fashion school Töölö Fashion Institute and she was also the producer of the amazing Reddress event for the London Design Festival this autumn. We wonder what's up next for Suvi and if there really is anything...
4 tags
8 tags
4 tags
"A good garment is one that you can wear out in everyday use"
– We totally agree. This, and other wisdoms and memories on clothes, comes from the mouth of an 89-year-old woman, and is a quote from Anna Lehto's story "It Must Still Be There, Somewhere in the Wardrobe". For the same article Anna interviewed four other women. To get their point of...
5 tags
4 tags
8 tags
5 tags
Like Liisa Jokinen says on her blog, if you missed the exhibition, luckily there's an Out of Fashion magazine too. Where to find it? Scroll down on this page or check the info on our Facebook page. P.S. There's another blog post on us here.
14 tags
4 tags
Only two days left of Out of Fashion! Head down to Myymälä2 on Uudenmaankatu 23 today or tomorrow for your last chance to see our exhibition. The gallery is open between 12-18.
5 tags
Vintage Store and gallery Indian Summer is now stocking Out of Fashion Indian Summer Vuorikatu 22 00100 Helsinki Finland Opening Times: Mon-Fri 12-20, Sat-Sun 12-18 shop@indiansummerstore.com
4 tags
5 tags
Karin Lindroos writes about Out of Fashion in her fashion column in today's issue of Hufvudstadsbladet. There's also some images from the private view on her blog, check them out here.
3 tags
5 tags
Thanks everyone for coming to the private view last night - we're still overwhelmed by the amount of people who came and all the positive feedback we got! Thank you! A special thanks to DJ Inkerin Prinssi for the music, Peroni for the drinks and Lidia and Teo for helping us out! Pictures from the night will be on our Facebook page soon! In case you wherent there last night, the show is...
6 tags
The private view is getting closer and closer! Join us this Wednesday at Myymälä2 from 6 to 10 pm to celebrate the grand opening of ur exhibition. With us at the party are Peroní and DJ Inkerin Prinssi. See you very soon! For those who are unfortunate and can't join us on the big day, remember that the exhibition is open until the 25th August. Opening times: Wed-Sat 12-18, Sun 12-17,...
7 tags
2 tags
4 tags
If you're in Helsinki, grab the latest issue of Töölöläinen - there's an interview with us in it. You can also find the interview in Kamppi-Eira, out next Tuesday. Both are free local newspapers, so go and get yours now!
4 tags
3 tags
"Does fashion belong in a museum, gallery, or exhibition venue for contemporary..."
– What do you think? Read what conclusion curator Suvi Saloniemi comes to in her article for Out of Fashion.
Do you want to stock Out of Fashion or do know a place where you would like to see the magazine? If the answer is yes to either one of the questions, don't hesitate to e-mail us at outoffashion.info[at]gmail.com or contacting us on Facebook
5 tags
4 tags
Remember that we have a facebook page as well. If you want to look at more photographs from our events, this is the page you should keep an eye on!
4 tags
3 tags
Save the date: 17th August 2011 Our exhibition Out of Fashion opens at Galleria Myymälä2 in Helsinki on 17th August. More details about it later, but hope to see you all there!
4 tags
"I think it's going to be much more taking us back to our roots at doing..."
– Zandra Rhodes, 2011. Read more about Rhodes' thoughts on fashion in the interview Pink Haired Opposition by Johannes Reponen in Out of Fashion.
5 tags
3 tags
Head down to the Hel Looks Weekend at the Old Customs Warehouse in Helsinki tomorrow at 14.30 to hear Siru talk about Out of Fashion. The event is free! 
7 tags
6 tags
4 tags
2 tags
You can now follow us on Facebook as well. Click here to enter page.
4 tags
A big thanks to everyone who showed up at Green Lens Studios yesterday for the launch of Out of Fashion - we really appreciate your support and all the positive feedback you gave us. Thank you!
5 tags
5 tags
We've been all day at Green Lens Studios hanging the show and getting ready for Tuesday's launch party. It's looking great - come and have a look yourself from 6 pm onwards.
4 tags